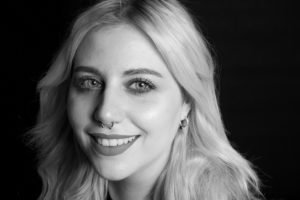 Born in Trieste in 1990.
Forever fascinated by the world of art and entertainment, I took my degree at DAMS in visual arts at Bologna's University.
Combining my passion and my studies I've decided to move to Milan and in 2016 I've become an artistic makeup artist in BCM.
Studying corrective make-up, sfx, theatrical make-up and hairstyling I'm able to work in different artistic environment such as the fashion industry, advertising and theatre.